・・・50才前から、まだ遅く無いと、無謀にも英語への挑戦!!
           写真と簡単英語(日本語)で日々の出来事などを書いて勉強中・・・
17 2011
I went to the Uji river side to walk after an interval of two weeks, though it was very hot day. My body wanted to take exercise, because I had to stay inside of the room, which kept cool condition by air conditioner, I knew it was not good for the body, but it had been continuing the very hot and humid weather these days. The air conditioner is a necessary electric application at summer in Kyoto.
But it is not natural.
I reached under the shade of the tree, the breeze was very comfortable. However, the shade of tree was scattered, and the hot sun baked off and on my body. The sweat bathed my T-shirt, it was saturated.  But, my feeling was very good, so it was natural. Sunlight and kind wind were very comfortable.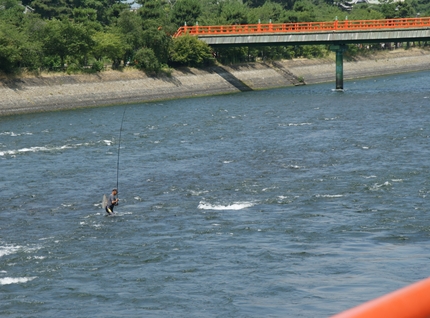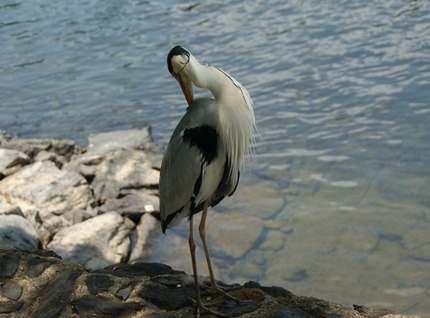 (ほんと、暑い日だ、でも宇治川へ歩きに行った、エアコンの効いた部屋の中に長くいると体がなまり気味だから、でもホント熱い、蒸し蒸しする。 京都の夏はエアコンが必需品、人工的な心地よい空間。  木陰に入ると優しい風、心地よい、でも影は続かない、すぐに強い日差しが体に突き刺す、シャツは汗でびしょびしょ、でもなんとなく心地よい、自然がいいんだな、日差しも風も心地よい。)

・・・・・・・・・・・・・・・・・・・・・・・・・・

ご訪問いただき有難うございます、勉強中ですので何か気づかれたらアドバイスください。 



↑  ↑  ↑  ↑  ↑  ↑
ランキングに参加しています、クリック宜しく御願いします。励みになります

Posted by Taka from Kyoto | 17:37 | Comment [2] | TrackBack [0] | 京都